The schedule is here. [pdf] (updated on 28 Nov 11)

Date: December 4, 2011 (Sunday)
Time: 6:30-8:15 p.m.
Venue: Wonderland
Hong Kong Baptist University
NTT International House Ground Floor
Food: Buffet

Free of charge, open to all conference attendees. Shuttle bus will be provided for attendees at Royal Plaza Hotel (6:00 p.m.) and Harbor Plaza Metropolis (6:15 p.m.) to the venue. The shuttle bus service will also be available at 8:15 p.m. from venue to the two hotels.

An early registration desk will be set up at the reception for convenience of speakers and participants.


Date: December 5, 2011 (Monday)
Time: 8:50 a.m.


Date: December 5, 2011 (Monday)
Time: 12:30-1:50 p.m.
Venue: Renfrew Seafood Restaurant
3/F, David C. Lam Building
Hong Kong Baptist University
Food: Chinese cuisine, Dim Sum

Free of charge, open to all conference attendees.
Note: Light lunch (including sandwich, fruit, and juice) will be provided from December 6 to 8.


Date: December 7, 2011 (Wednesday)
Time: From 6:30 p.m.
Venue: Beijing-Hangzhou Room, Level 3
Royal Plaza Hotel
MongKok
Food: Chinese cuisine

Royal Plaza Hotel situated in the heart of Kowloon, it sits atop the MTR Mong Kok East Station. It takes only one stop to the Kowloon Tong Station where HKBU is adjacent to.


Date: December 9, 2011 (Friday)
Time: 10:00 a.m.- 4:00 p.m.

The tour starts with lunch at the world-famous Jumbo Floating Restaurant in Aberdeen harbor. Get a fascinating close-up look at the local boat community and enjoy the Chinese cuisine.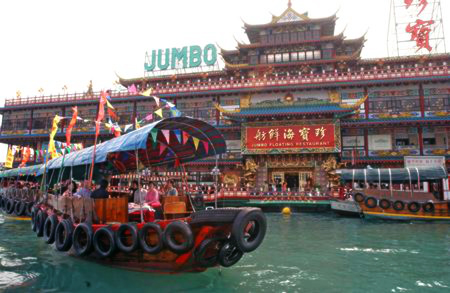 The next station after lunch is Stanley Market, one of the must-go places for tourists when they visit Hong Kong. In Stanley Market, you will find hundreds of little shops selling paintings, traditional Chinese arts, Chinese costume jewelry, silk products and souvenirs.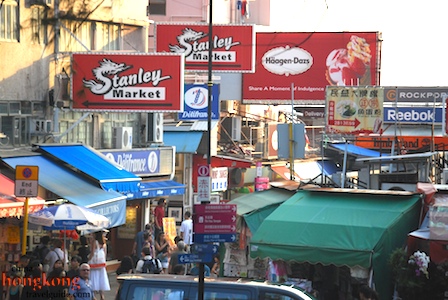 After spending two hours in Stanley Market, some tourists may want to visit other famous tourist attractions in Hong Kong. For those visitors who want to go shopping in Central or Tsim Sha Tsui, the shuttle bus will first stop at Central Star Ferry Pier. As for those who want to enjoy the ultimate Peak experience in Hong Kong, they can get off at Garden Road Peak Tram Lower Terminus and ride on the Peak tram to the Peak. The tourists can therefore enjoy their own trip in Hong Kong.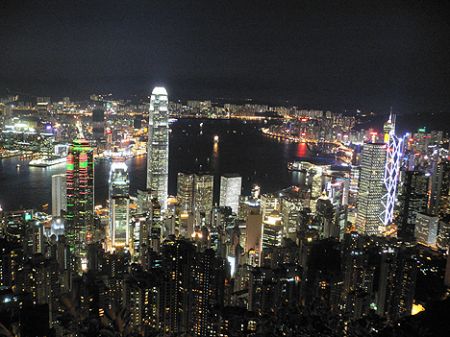 The tour will end at 5:00 p.m. Shuttle bus will stop at Harbour Plaza Metropolis, Royal Plaza Hotel and NTT International House respectively.